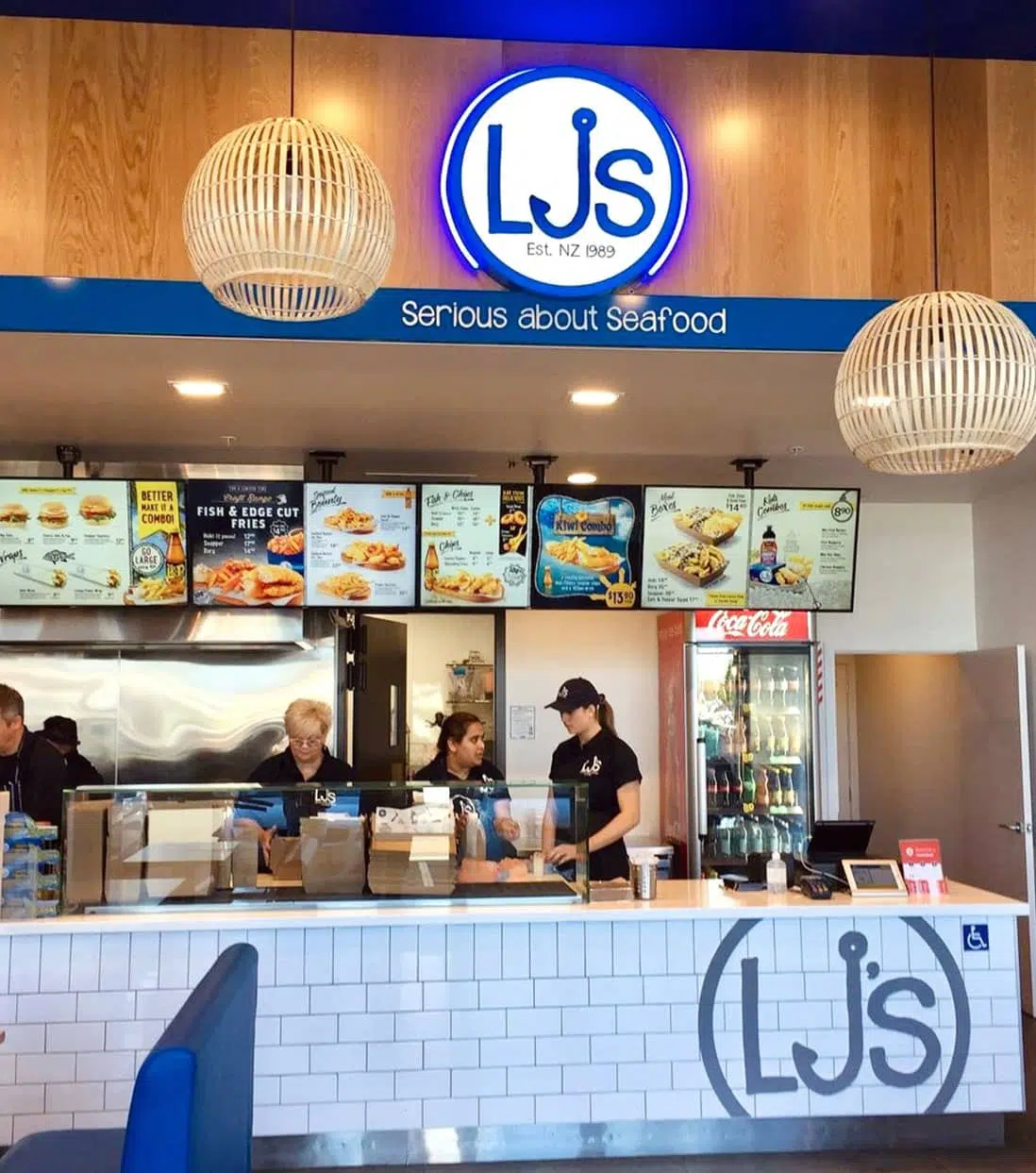 KIWIS LOVE SEAFOOD. IT'S A LOCAL THING
From our salad to our spuds to the ocean's finest offerings, LJ's is dedicated to sourcing the very best ingredients to make the very best Kiwi fish, chips and seafood in the nation.
But that's just the beginning. Through 25+ years of passion and pride, we've learned that it isn't just great food that makes us different – it's great people and a 'can do' Kiwi attitude.
At LJ's, everyone 'chips' in. We believe in teamwork and giving back to our communities through sponsorship, support and active involvement.
We love what we do, we say and do what we mean, and we're serious about seafood. It's a winning recipe.
Sound like a team you're keen to be a part of? Check out our fantastic franchise offering.